We're catalyzing research using community involvement.
Do you want to learn more about Urban Heat Islands, and what we can do to help mitigate their effects in Atlanta?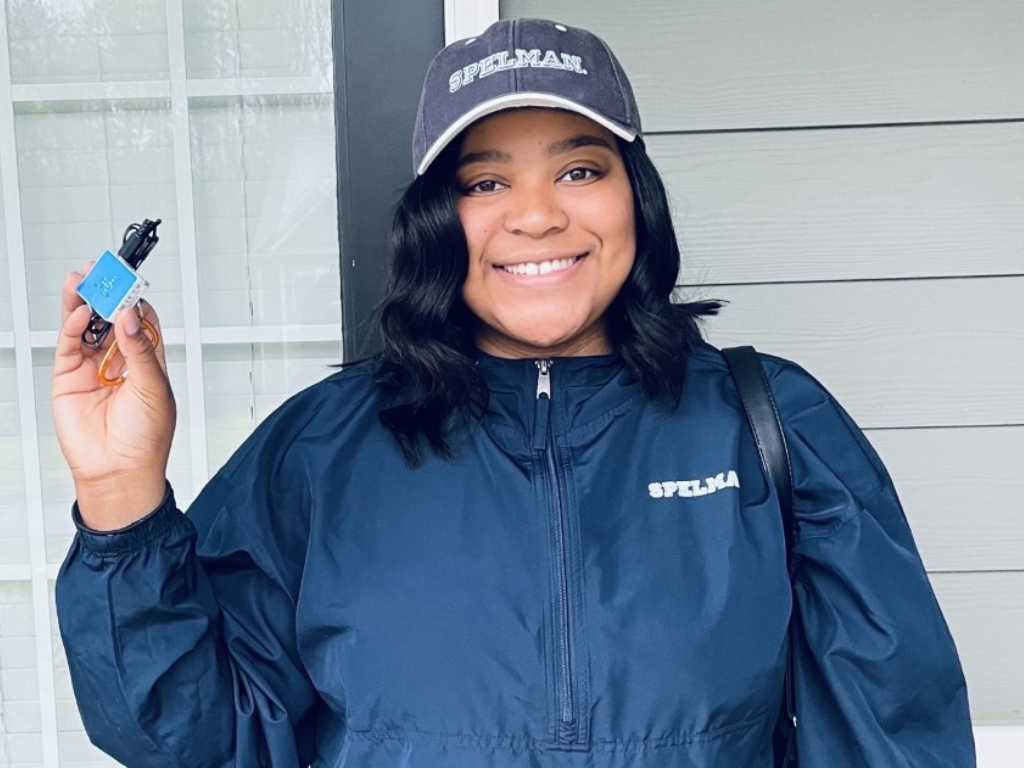 Join our mailing list! You'll get updates featuring community scientists, upcoming events, and explore the most recent data with expert comments.
Become a community scientist with UrbanHeatATL! Sign up to receive a temperature sensor and collect weekly data. Taking temperature measurements is quick and easy.
See the science at work by exploring our most recent data- collected by community scientists in Atlanta- with a custom-made interactive maps, updated weekly.
Can't find what you're looking for? Know a place that needs a sensor? Email us your questions, comments, or inquiries directly. We'll get back to you as soon as we can!
Innovate4Cities: Virtual Conference
Join the UrbanHeatATL team at the Innovate4Cities Conference. Innovate4Cities 2021 will focus on the nexus between science and practice with a focus on innovation — vital to realizing ambitious climate action. The conference will also closely examine local challenges and priority needs as well as cross-sector, cross-topic pathways to achieving success. This iteration of the conference promises to feature a much stronger focus on regional voices.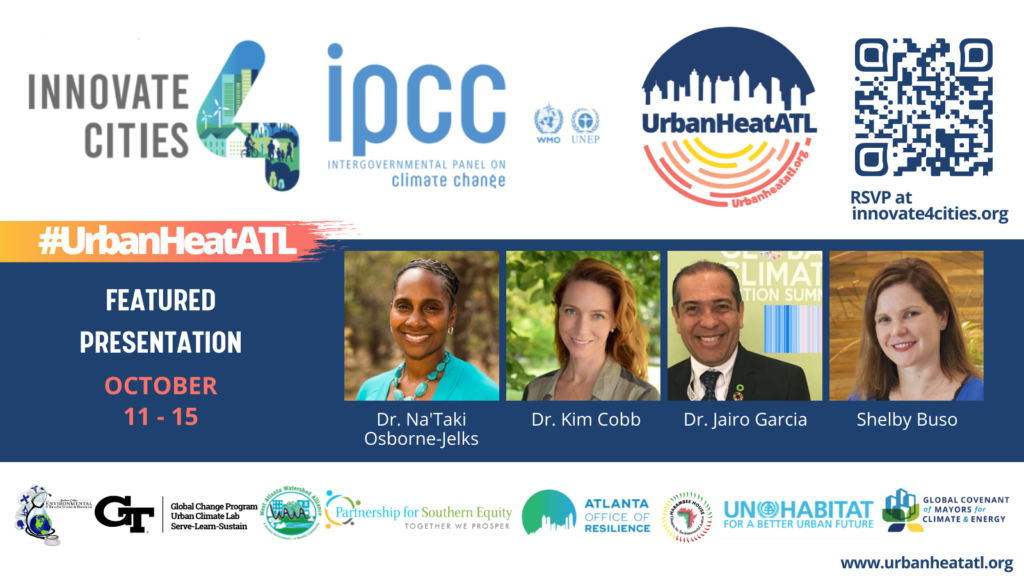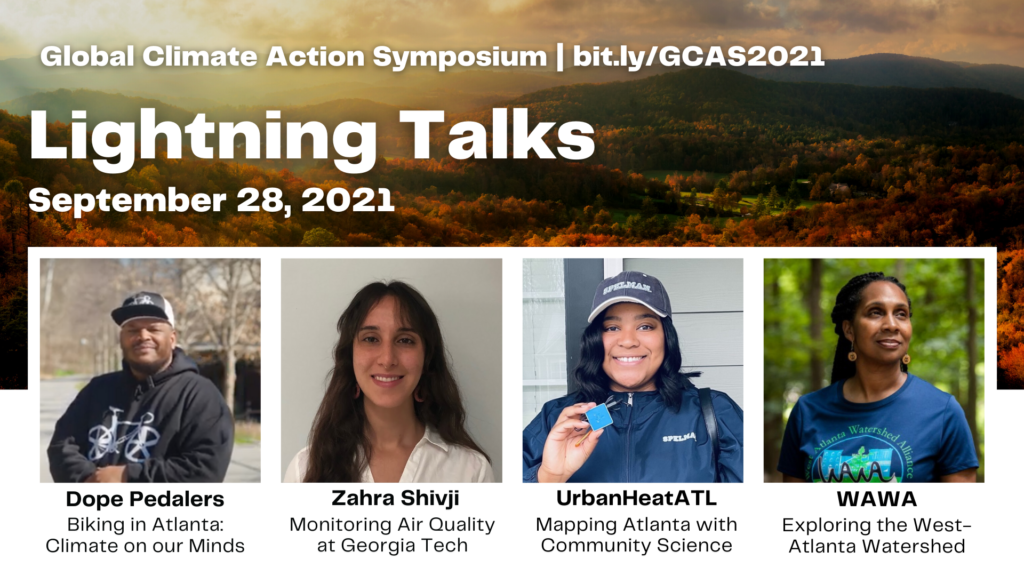 Global Climate Action Symposium
Watch the premiere of UrbanHeatATL's new feature during a lightning talk showcase at the third-annual Global Climate Action Symposium! The third-annual Symposium will take place online, and is free and open to all. Themes include: Sustainable Food, Climate & Health, and the UN Ocean's Decade.
Blue Sky Hero Citizen Science Webinar
Join the UrbanHeatATL team and, experts from PocketLab and Georgia Tech for a webinar on how UrbanHeatATL is contributing to climate change solutions, why PocketLab Weathers and Notebook are a big part of this exciting project, and how administrators, teachers, and students can join the fight against climate change and become Blue Sky Heroes.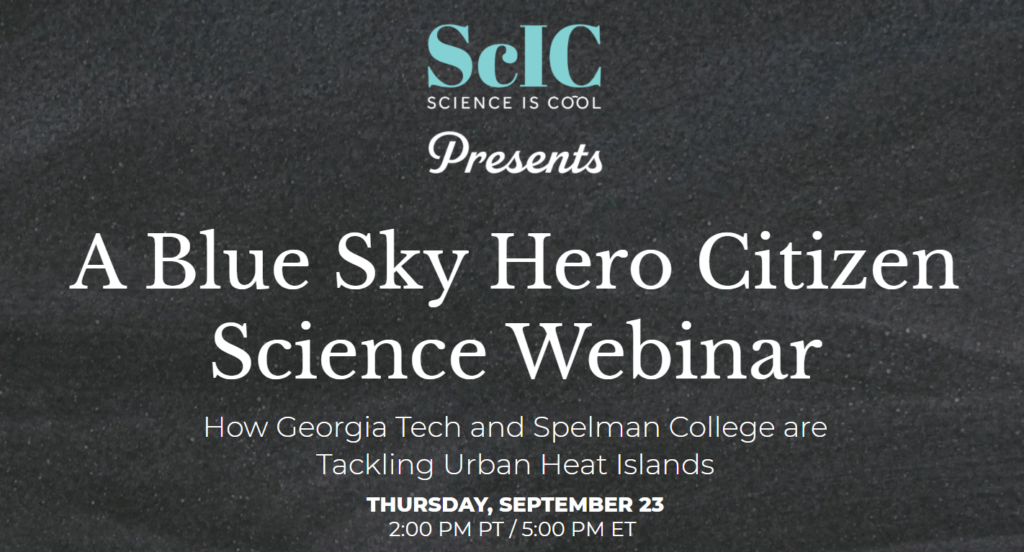 It's Getting Hot in Here: Urban Heat Islands in Atlanta
Join the UrbanHeatATL team for this free, online panel discussion through the Atlanta Science Festival. Learn the science behind urban heat islands and their relationship to climate change & environmental justice. Discuss solutions with experts who are advancing climate justice through a lens of racial justice and equity. Discover how community scientists are mapping temperature extremes in Atlanta with high-tech sensors, and learn how to get involved!